A new show for the entire family!
Stella - The Time Machine Journey is a new 40-minute participatory multimedia show that encourages kids and their families to move and dance in the biggest time machine ever built! Using some incredible images and awe-inspiring music from our show Through the Echoes, Stella - The Time Machine Journey promises an unforgettable adventure for the whole family!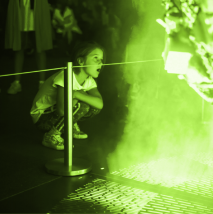 Enter the time machine
Imagine being teleported back 14 billion years, surrounded by projections and immersed in light and sound as the story unfolds...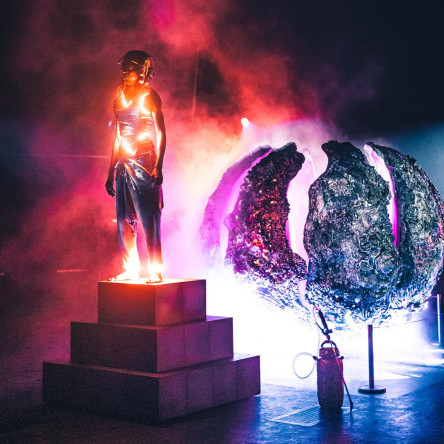 Join Stella and her crew
With the help of Stella, the artificial intelligence, and her co-pilots, learn to channel your stardust through the Timestellar flux so that the time machine can whisk you back to the beginning of time!
Each time jump depends on you
Participation is key and linking up with other passengers is essential! When you cross the threshold of our time machine, get ready to dance to infectious beats and prepare to wonder at the vastness of the universe... Join us on the voyage!
Don't just take our word for it...
"We went to the Stella - The Time Machine Journey show & the entire experience was fantastic! The beer garden, food truck and reception area were all great. 2 moms & 2 boys, 15 & 6 years old and we all equally enjoyed the experience!"
"Saw Stella - The Time Machine Journey today with the whole family! Amazing! The kids are still talking about it!"
"My grandson has autism and I was afraid it would be a sensory overload. To my relief, we had a GREAT time. The show was amazing!"
"Stella - The Time Machine Journey is an awesome show that captivated my child. She is still dancing and wants to see it again! Visually stunning and love the message. #WeAreAllStardust"