Entertainment has a new home
PY1 is an innovative pyramid-shaped venue presenting unique entertainment experiences.
PY1 Shows
All ages (12+)
Starting December 31st
In Arlington, TX
Featuring lasers, 360° projections, kinetic stage elements, special effects and grandiose lightscapes, This one of-a-kind multimedia show transports you on technological odyssey through space and time.
Families (5+)
Starting December 31st
In Arlington, TX
This new participatory multimedia show encourages kids and their families to move and dance in the biggest time machine ever built! Inspired, in part, by Through the Echoes, Stella promises an unforgettable adventure for the whole family!
PY1 Nights
As night falls, the pyramid transforms into a gigantic dance floor where you'll discover thematic worlds complete with staggering visuals and electronic music played by local DJs! Which world will you pick?
View all nights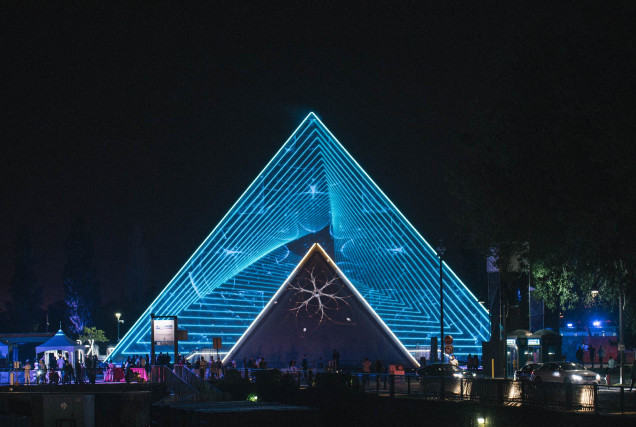 Corporate experiences
PY1 is the perfect venue to create jaw-dropping events. Get access to cutting edge technology and create never-seen-before environments.
If you aren't convinced yet
A phantasmagorical voyage!
Looking for more information?