A technological odyssey through space and time
Imagined by Guy Laliberté and created by Gabriel Coutu-Dumont, Through the Echoes is a 50-minute multimedia show that leverages all of PY1's technology. Surrounded by grandiose lightscapes, vibrant music, and atmospheric special effects, the audience travels through space and time like in a waking dream!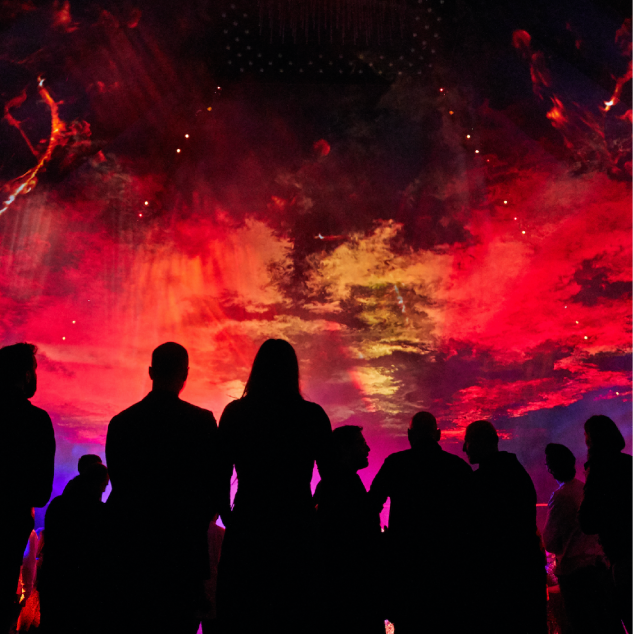 Witness the beginning of time
Your journey begins around a campfire, gazing at the stars… As age-old questions bubble up, the pyramid turns into a ship allowing you to escape reality and explore the winding paths of existence itself. The universe is calling, will you answer?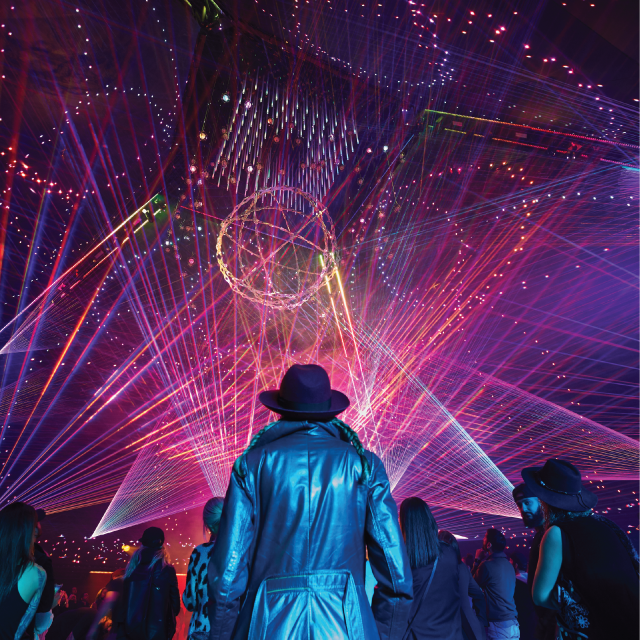 An experience unlike any other
Free to stand, sit, lie down and move around openly, this stunning multimedia experience places you at the heart of a story told through stunning lightscapes and a vibrant original soundtrack.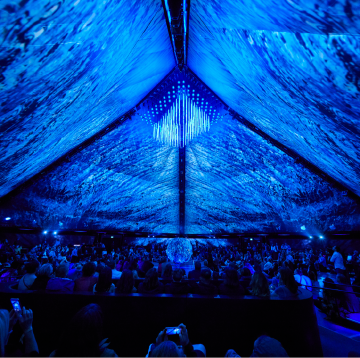 Bringing the pyramid to life
Featuring lasers, 360-degree projections, kinetic stage elements and atmospheric special effects, Through the Echoes is a technological odyssey which brings all of PY1's technology to life!
Don't just take our word for it...
"Can't even explain the experience of Through the Echoes. It touches EVERY sense of your person AND carries an amazing message with it. Outstanding performance!"
"I absolutely LOVED the show Through the Echoes! I felt so connected to the images and the rythms that it brought me to tears! I have never experienced anything quite like this before... Can't wait to try a thematic party inside the pyramid!"
"I went to see Through the Echoes today and it was awesome! Thanks for bringing this to Dallas-Forthworth!"
"How spectacular! What a clever use of the pyramid walls as projector screens to create the 3D feel. The part with the lasers was out of this world. The seating arrangements were also very creative and provided great views for every single audience member. Thank you for providing such an amazing experience!"
"My daughter and I took 2 dear friends with us and had a wonderful time. This light show is amazing! This was an event that we usually wouldn't think about attending and we truly enjoyed the experience!"