A technological odyssey through space and time
Imagined by Guy Laliberté and created by Gabriel Coutu-Dumont, Through the Echoes is a 50-minute multimedia show that leverages all of PY1's technology. Surrounded by grandiose lightscapes, vibrant music, and atmospheric special effects, the audience travels through space and time like in a waking dream!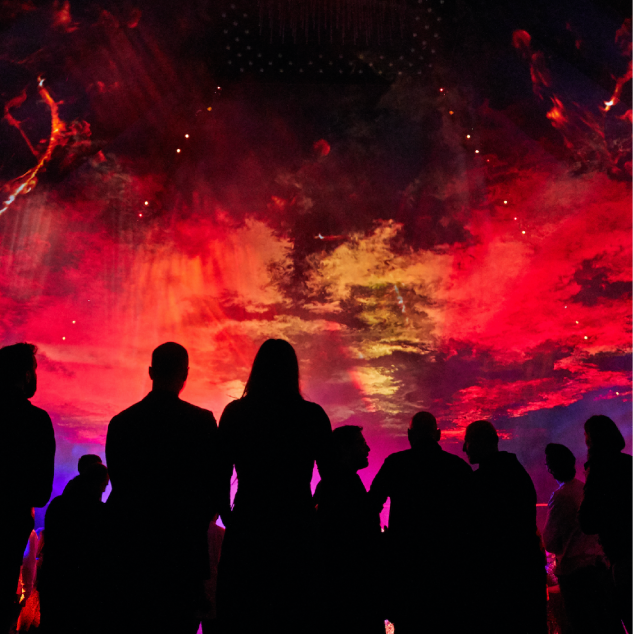 Witness the beginning of time
Your journey begins around a campfire, gazing at the stars… As age-old questions bubble up, the pyramid turns into a ship allowing you to escape reality and explore the winding paths of existence itself. The universe is calling, will you answer?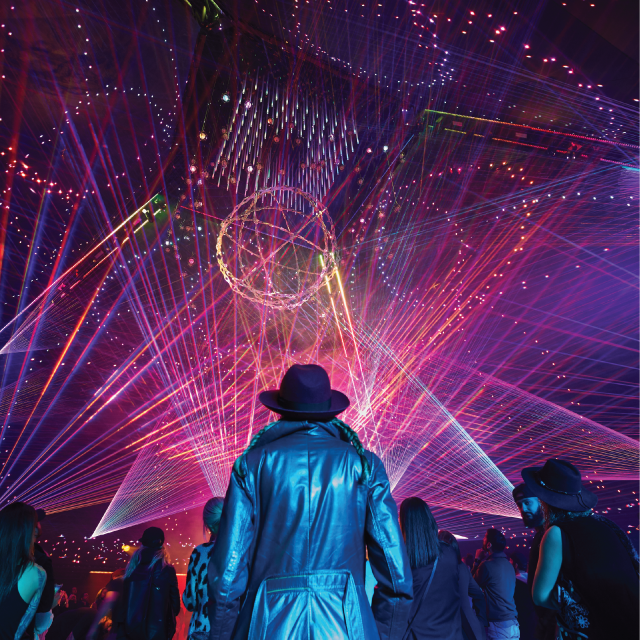 An experience unlike any other
Free to stand, sit, lie down and move around openly, this stunning multimedia experience places you at the heart of a story told through stunning lightscapes and a vibrant original soundtrack.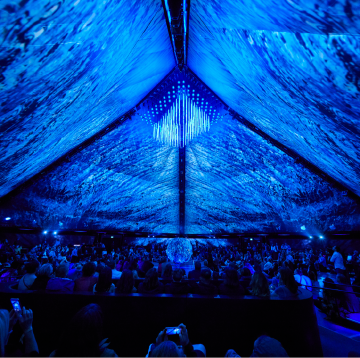 Bringing the pyramid to life
Featuring lasers, 360-degree projections, kinetic stage elements and atmospheric special effects, Through the Echoes is a technological odyssey which brings all of PY1's technology to life!
The making of Through the Echoes